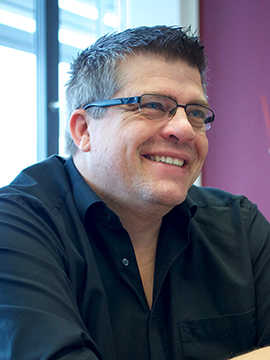 Senior PR Consultant
Thomas is a jack-of-all-trades in IT PR. He has 15 years of professional experience as an IT journalist, PR consultant, PR entrepreneur as well as an in-house PR and Marketing Manager on the corporate side. In seven years as Marketing Programs Manager at InterSystems Germany, where he was responsible for PR, advertising, digital marketing and brand management, he attained the great visibility for the company in healthcare publications.
With his comprehensive technical understanding of hardware, software, front-end and back-end IT, his long-standing media contacts and his strong writing skills, he joined the Web&Tech team in 2015. Here, he often provides a viewpoint beyond the boundaries of PR with insight into the fields of marketing and sales. Thomas studied civil engineering at the RWTH Aachen and passed examinations as a Microsoft Certified Professional 15 years ago. He trains a youth handball team and while doing this also his own distinct strategic skills.