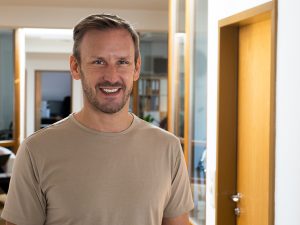 Senior PR Consultant
Carsten is probably the most sought-after PR contact in the German-speaking countries on the subject of storage and data protection. He has represented so many companies in this industry, that one could almost forget that he is also fully familiar with hardware, infrastructure, peripherals and numerous other IT topics. No wonder: this sports scientist has more than twenty years of PR experience, including working in house with Corel and Kingston Technology.
Since its foundation in 2012, Carsten has been working with Web&Tech PR for numerous international clients. With his close ties with the most influential journalists, he is able to give companies maximum visibility in the media very quickly. As an enthusiastic writer, he constantly finds new perspectives to tell technical stories and to address, inform and entertain readers. But that's not all. As an early-born Digital Native and a committed globetrotter, Carsten always has a story to share when it comes to his private life.