Web&Tech PR is a PR agency for IT, telecommunications and ecommerce.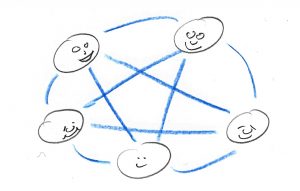 Since 2012, we have been working for companies and international partners who rely on our industry expertise and knowledge of the German-speaking market (DACH).
The team has over one hundred years of PR experience in IT, telecommunications and Internet-related topics. What does set us apart? At least three points: Firstly, a deep technical understanding and in-depth knowledge of the industry. Secondly, a network of contacts that has been cultivated for decades and a relationship of trust with journalists. And thirdly, the ability to deliver content of highest journalistic quality.
We offer our employees challenging tasks, a good work-life balance and the greatest possible flexibility in terms of time and space. We do everything we can to create a working environment in which collaboration is fun and motivating.
Are you a PR consultant and working in the same industries as we are? We are always happy to hear from you. Please send your application to Freddy Staudt, freddy.staudt@webandtech.de
Right now, we're looking for part-time or full-time: