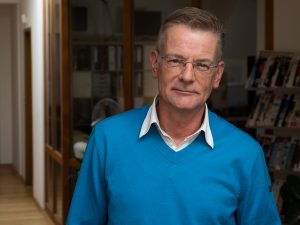 Team Manager
Stephan spent seven very successful years at AMD driving the PR campaign in the DACH and EMEA region, most recently in the role of Commercial PR Manager EMEA. In total, he has no less than 30 years of professional experience in editing and PR. After working in an agency at the beginning of his career, he later had positions at MSI, Brodos and ZoirosIT.
Thanks to the many years of cooperation, his high quality standards and perhaps his fine sense of humor, Stephan is a favorite with journalists and is strongly networked in companies of the ICT and online industries.
He became part of the Web&Tech team in 2014 because he found an agency here that met his high standards. He stands for the best support of journalists and customers and excellent texts – no wonder, as he is a learned bookseller and German scholar with a degree of the Goethe University in Frankfurt/Main.